PROMOTION OF UGANDAN COFFEE IN CHINA
Image: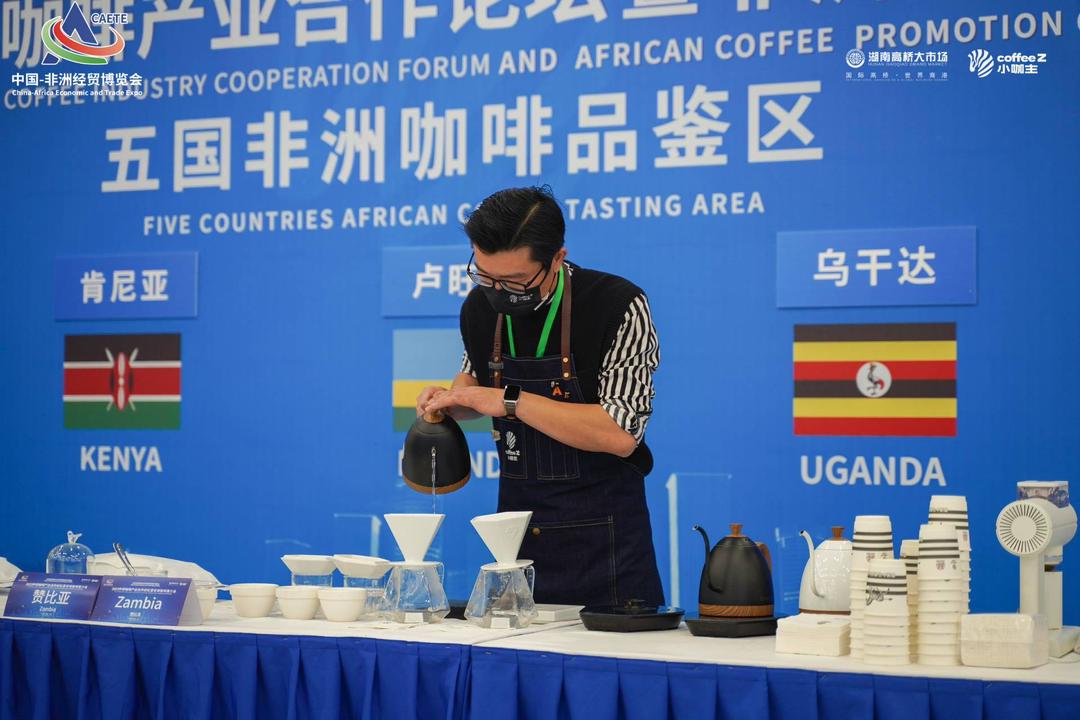 On 20th March 2023, the Embassy of the Republic of Uganda in China Participated at the 2023 China-Africa Coffee Industry Cooperation Forum. Uganda was among the five African countries selected to participate. 
The event was organised by China-Africa Economic and Trade Promotion Council (CAETP) and sponsored by the Department of Commerce of Hunan Province with Support from ITC.
Participants included government officials from Hunan Province, coffee importers, coffee store owners, processors, stakeholders, influencers, media among others. 
The purpose of the forum was to increase awareness of Ugandan coffee in China and increase coffee exports to China thereby strengthening cooperation between China and African countries. 
HE Amb Oliver Wonekha made a presentation on Uganda's coffee sector and highlighted the uniqueness of Ugandan Coffee.
A Coffee Cupping and Tasting Session was held at Hunan Gaoxiao Market in Changsha during which Ugandan Coffee was selected as the best coffee and exports to China are expected to increase.