Embassy of Uganda participates in "Love knows no Borders" event
Image: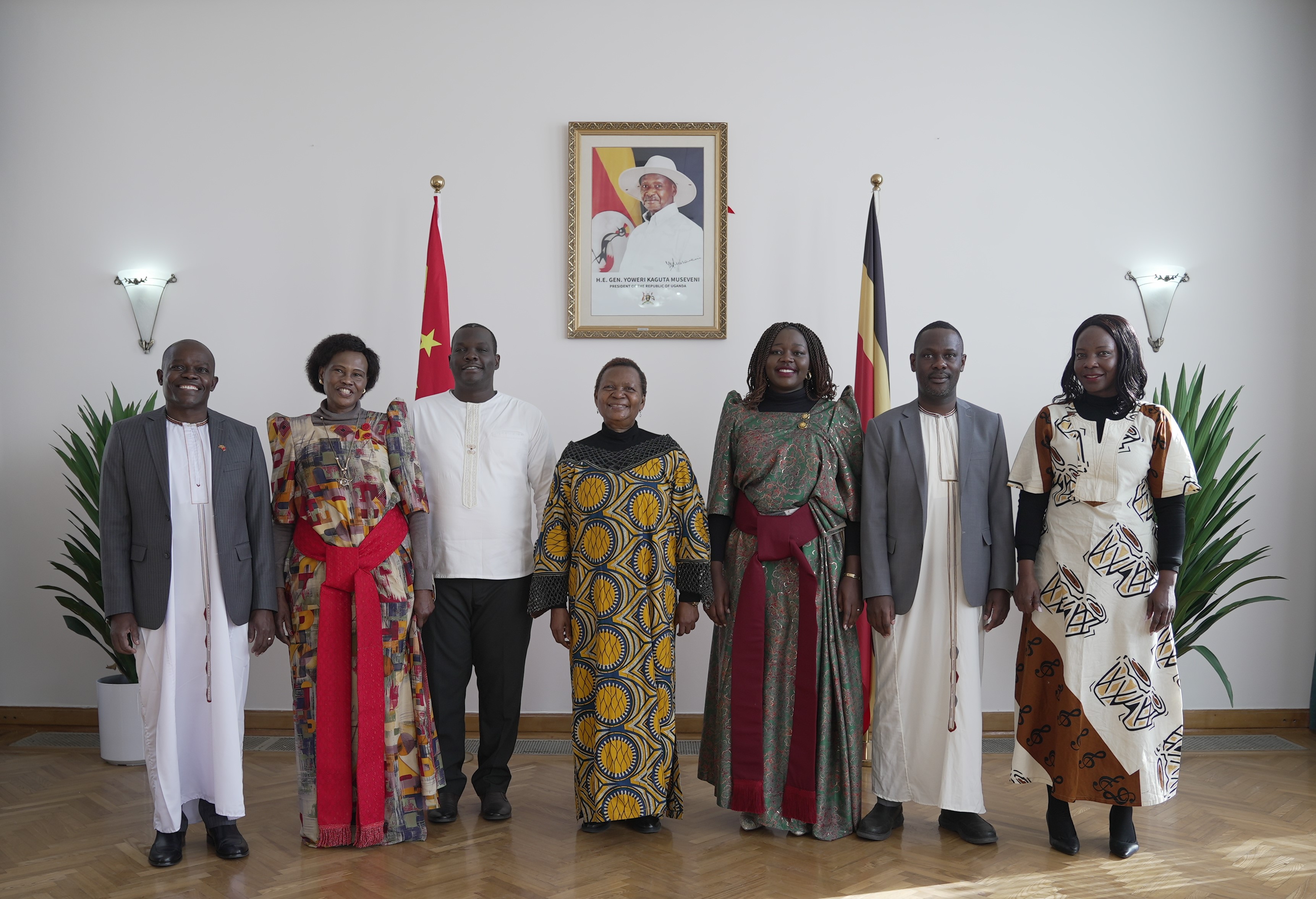 The Embassy of the Republic of Uganda in Beijing, China, on Thursday, 8th December 2022, participated in "Love Knows no borders", an International Charity Sale convened by the Ministry of Foreign Affairs of the People's Republic of China and widely attended by Diplomatic missions and international organisations in China.
The event, successfully held over the years since 2009, has become an important platform for Chinese people and people from all across the world to deepen their friendship. The event has poured love from all over the world into Jinping and Malipo counties in Yunnan Province and many other poverty-stricken areas over the past 10 years.
For so many years, Love poured from all across the world to the cause of Chinese poverty alleviation. In 2020, China completed its goal of eradicating extreme poverty, and the focus of the charity sale has shifted from assisting poverty eradication to rural revitalisation.
In her interview, H.E. Oliver Wonekha, the Ambassador, lauded the warm, cordial and fraternal relations between Uganda and China rooted in the two countries' history, traditions, and values. She commended the Chinese government for the humanitarian assistance in helping the communities come out of poverty even in the difficult times of COVID-19 and now in the rural revitalisation strategy.
This interview is one of the activities in this year's Charity sale under the theme "showered with Love", during which the Embassy staff showcased Uganda's cultural dress code and food to promote Uganda's Culture to the Chinese people.