COURTESY CALL BY HE AMBASSADOR OF SAOTOME AND PRINCIPE
Image: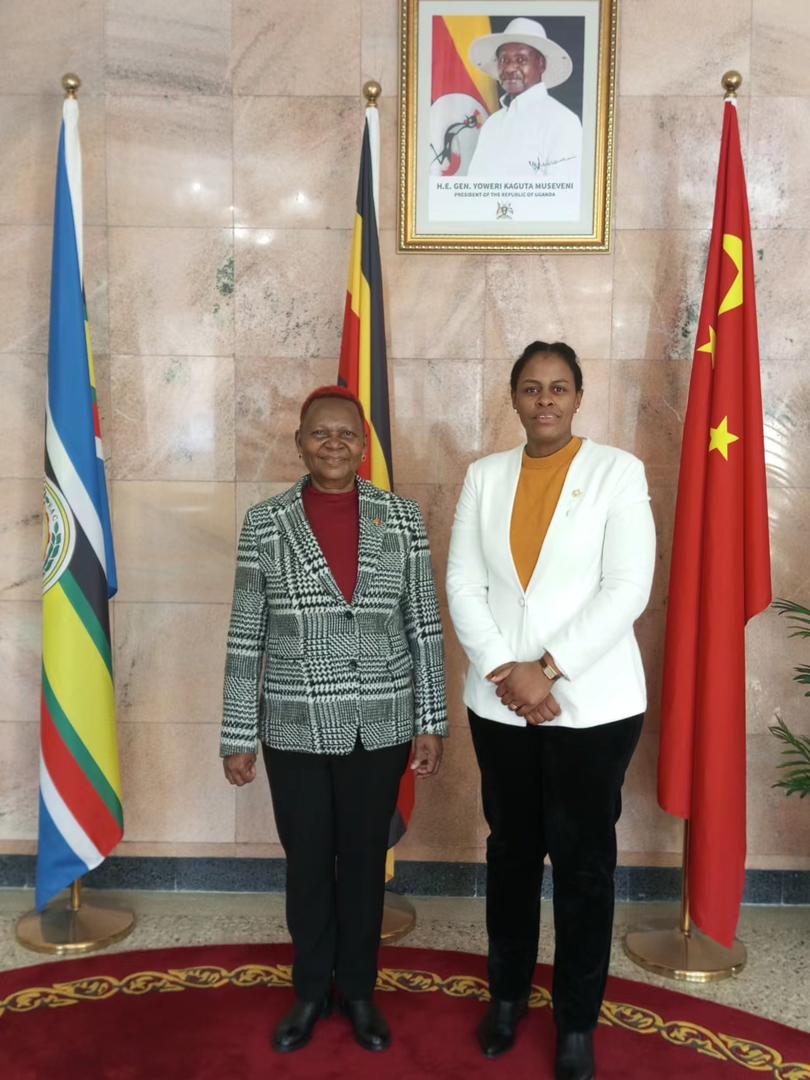 On 2 March 2023 HE Isabel Domingos the Ambassador of the Republic of Sao Tome and Principe paid a courtesy call to HE Oliver Wonekha the Ambassador of the Republic of Uganda.
The two Ambassadors reviewed the very warm relations between Uganda and Sao Tome and Principe and pledged to work together to further strengthen these relations. They also discussed abundant opportunities in China that the two countries can benefit from.