COFFEE PROMOTION IN CHINA
Image: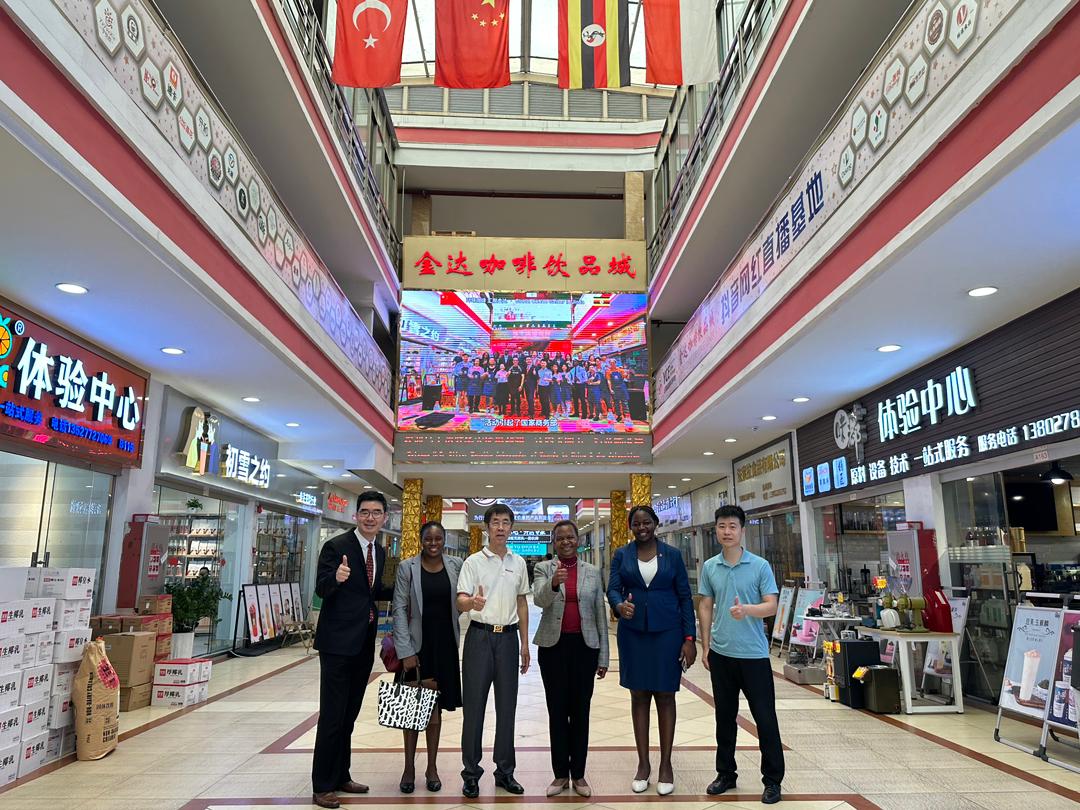 On April 17, 2023, H.E Oliver Wonekha, Uganda's Ambassador to China visited Jinda Coffee and Beverage Center in Guangdong Province and participated in the roasting, cupping, and tasting sessions of Uganda coffee. Coffee exports to China are expected to increase in 2023 with more collaboration between Ugandan and Chinese companies. 
In her remarks, H.E Oliver Wonekha informed that she would work together with Jinda Coffee to take advantage of the Chinese market.
Mr Tai on his part, appreciated the Ambassador for visiting their company and participating in the promotion of Uganda coffee. He noted that Uganda's coffee ranks among the best coffees in the market. 
In conclusion, they agreed to work together to link business enterprises and also hold meetings during the China Africa Economic and Trade Expo in June.