THE AMBASSADOR OF THE REPUBLIC OF UGANDA TO THE PEOPLE'S REPUBLIC OF CHINA PAYS A COURTESY CALL ON TO THE DIRECTOR GENERAL OF THE DEPARTMENT OF COMMERCE OF THE HUNAN PROVINCIAL PEOPLE'S GOVERNMENT
Image: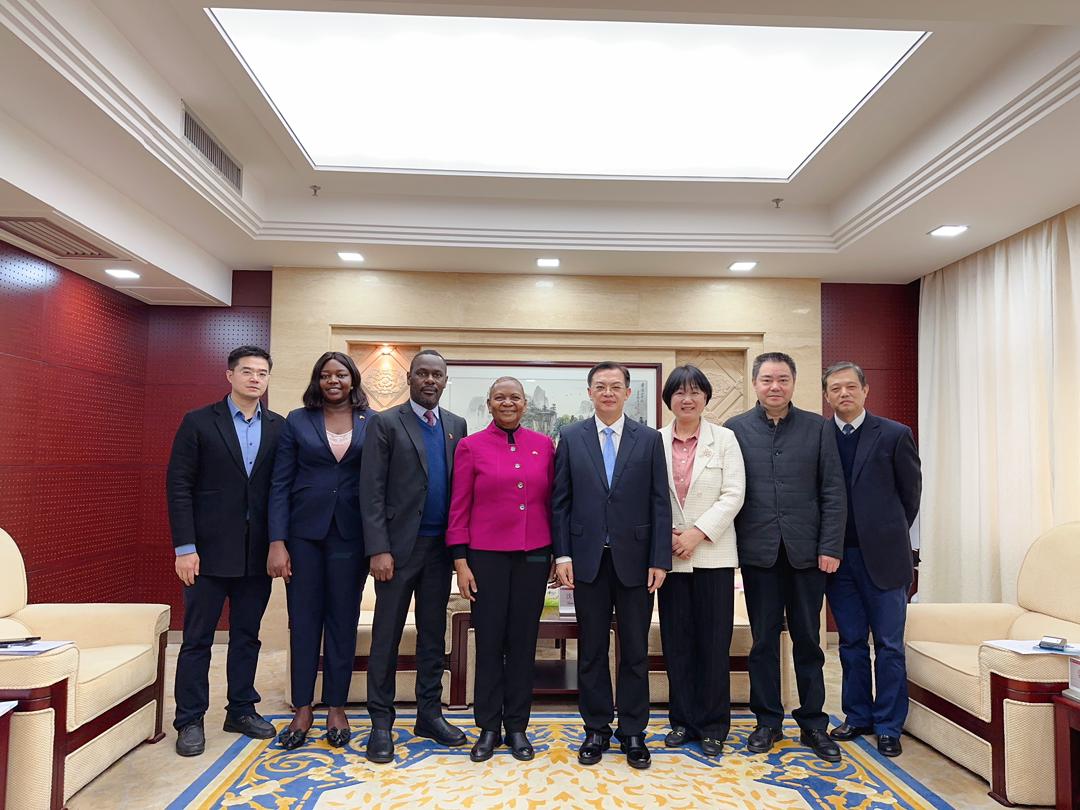 On 21st March 2023, H.E Amb. Oliver Wonekha held a meeting with  Mr. Shen Yumou,  Director General of the Department of Commerce of Hunan Province. 
The two discussed a wide range of issues of bilateral interest to the two countries including the Upcoming China-Africa Economic and Trade Expo that is scheduled from June 29th to July 2nd, 2023. Representatives from the government and Private sector will participate in the forum.
They agreed that in April 2023, Hunan Government will lead a delegation of business people to Uganda.
The Expo will provide a platform for the implementation of economic and trade initiatives under FOCAC, and a new window for China-Africa economic and trade cooperation.