THE AMBASSADOR OF THE REPUBLIC OF UGANDA TO THE PEOPLE'S REPUBLIC OF CHINA RECEIVES THE AMBASSADOR OF THE FEDERAL DEMOCRATIC REPUBLIC OF ETHIOPIA IN BEIJING
Image: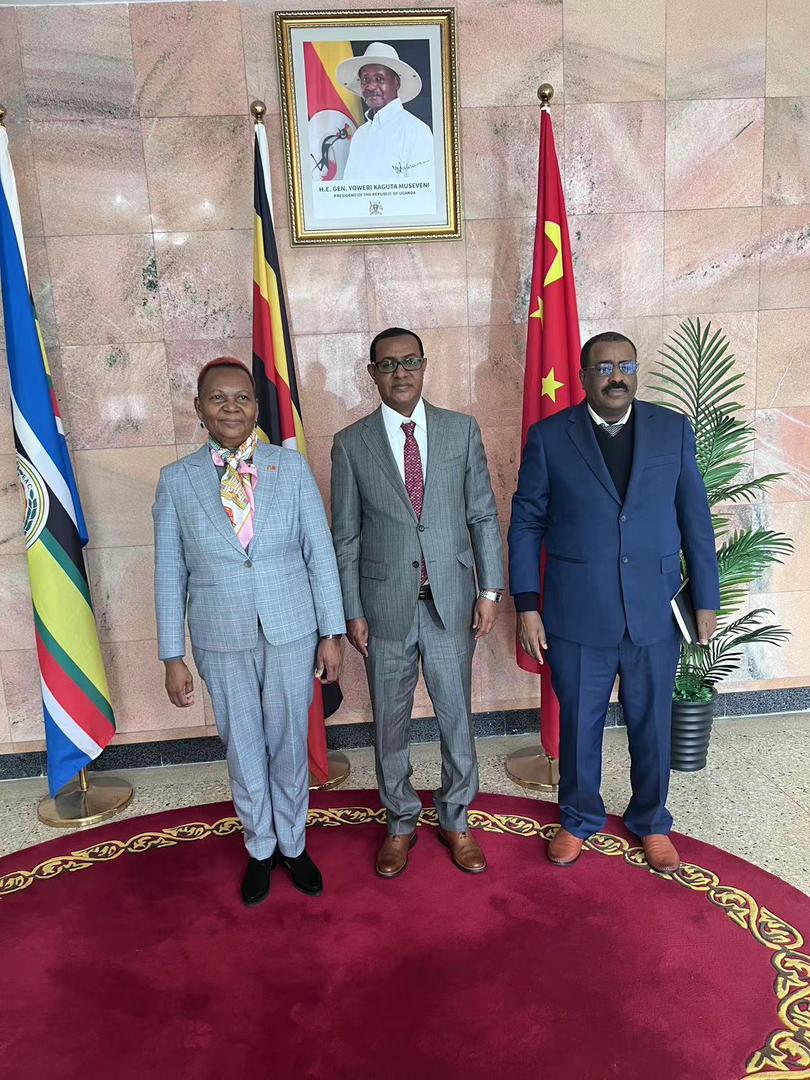 The Ambassador of the Republic of Uganda to the People's Republic of China, H.E. Ms Oliver Wonekha, has today, Thursday 16th March 2023, received H.E. Mr. Tefera Derbew Yimam, The Ambassador of the Federal Democratic Republic of Ethiopia to the People's Republic of China, who paid a courtesy call on her at her Office in Beijing.
Ambassador Wonekha and her guest held a warm and cordial meeting exchanging views on Bilateral as well as Regional and International issues relating to the two friendly countries. They hailed the warm relations existing between Uganda and Ethiopia and committed to working closely to strengthen even further the cordial relations.
The two Ambassadors agreed that China is a strategic partner in Africa's pursuit of the continent's development goals and reiterated the importance of African Countries working in concert and speaking with one voice to be able to effectively harness the benefits of China-Africa partnership. To this end, the Ambassadors emphasized the need of strengthening Regional Groupings like the IGAD, Horn of Africa and African Group of Ambassadors under the AU Auspices in Beijing in order to engage their Host for the benefit of the respective countries and the Continent in general.
The Two Heads of Mission agreed to consult each other on issues of mutual interest whenever need arises.